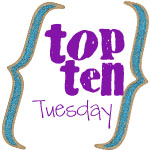 Every day brings a fresh imponderable or two. These are the questions I've been mulling over lately and finding rather unanswerable.
1. Why will kids eat just about anything off their Mom's plate, but when she makes them their own serving, they turn their little noses up at it?
2. Why do my kids' fingernails and hair grow so darn fast? Didn't I just trim both?
3. How come my boys don't hear me when I say it's time to clean their room, but they pop out of the woodwork at the whisper of a Hershey's kiss being unwrapped?
4. Why does my cat insist on sleeping pressed against my legs even on hot summer nights? Doesn't he ever get hot, too?
5. I don't get why certain relatives of mine complain that I never take their picture, but then when I do, they say that I better not show it to anyone.
6. Why is my grass dead while all the weeds are brilliant green, fresh and growing?
7. Who decided that the morning people would rule the world?
8. I wish I could understand the thought processes behind the names some parents give their kids. Recent gems: Chumbley. Konrayd. Greenly. King. And on a related note not meant to insult the many, many beautiful little girls we know with this name, but… isn't it probably about time to bring the Isabelle/Isabella trend to a close? I think the world might now have more little Belles/Bellas/Izzies than Jennifers and Jessicas combined.
9. Why is it so hard to understand my preference for traditional light bulbs when CFL's will contaminate my home with mercury if broken? I have three sons—broken light bulbs are a regular part of life. Mercury shouldn't be. What does the EPA and our brilliant powers-that-be not understand about that?
10. Where did my summer break go? Because I have less than three weeks til we start back to school and I am not even remotely ready for that!